Learn more for less
Welcome to Bogota Bootcamp!
In 2019 we are offering a series of courses in English and Spanish. Our 'Backend' and 'Frontend' courses can be taken individually or together. Signing up for both courses will give you the ability to call yourself a full-stack web developer. At the end of each frontend course, we have an event for the students to present their final project. For our 2019 courses, we are offering an incredible opportunity: discounted prices for everyone who signs up before the early registration deadline. For 10 weeks we'll train you in web development, then help you get a job in the field. We specialize in Ruby on Rails, JavaScript and React. We are dedicated to making sure our students actually learn the material we teach. We want you to leave our Bootcamp feeling confident as a developer. Not only do we build apps, but we also learn interview problems and solutions, customize your online profiles to make you more hireable and whenever possible set you up with employers. How can we offer this price? We're new, we have low costs in Bogotá, and our priority is you, the student. If you don't know if we are the right Bootcamp for you, send us a message! We can always set up a call so that you can get to know us, and learn more about our course.
What you'll be doing while in Bogotá Bootcamp
Week 1

Introduction and basics

Introduction to AWS tools
Programming basics: variables, if statements, loops, data structures, functions & classes, etc.
Ruby fundamentals: Ruby syntax, iterations, chaining methods, gems, etc.

Week 2

Object Oriented Programming

Fundamentals: Classes as objects, state vs behaviour, instance vs class methods & variables, setters & getters.
More advanced concepts: Inheritance, private & public methods, singletons, factory methods, etc.

Week 3

Testing

Fundamentals: Rspec and testing syntax
More advanced concepts: Unit tests, Test Driven Development, stubbing, context, etc.
Resume best practices.

Week 4

Rails & front-end basics

We will discuss manageable ideas for your first project.
Fundamentals: Model-View-Controller pattern, routes, SQL, etc.
Rails basics: Databases, migrations, ActiveRecord, Rake tasks, etc.
Front-end basics: HTML & CSS.

Week 5

First individual project!

You will make your first web application with rails! We're going to focus on the back-end of the site rather than design, but we'll make use of Bootstrap to have a nice looking layout.
Version Control: Git & Github.

Week 6

Rails best practices

Intermidiate rails topics: Application Programming Interfaces, authentication with Devise, whitelisting params, workers, custom & RESTful routes, etc.
Testing with rails: Capybara & Cucumber, integration testing, controller testing. etc.
Deployment basics and more git: Heroku, branch workflow, pull requests, authomatic deployment, etc.

Week 7

Front-end

Javascript basics: Syntax, anonymous functions, pageload timings, serializing, JSON, etc.
DOM manipulation: Libraries, JQuery, selectors, modifying attributes, etc.
Styling concepts: More CSS, HTML attributes, etc.

Week 8

Second Project - Game

We'll be creating a game in the browser using your knowledge on the front-end (JS & DOM manipulation.)
Front-end & back-end interaction: Asynchronous requests, Promises, AJAX, asset pipeline, etc.
Testing the front-end: Jasmine, debugger, etc.

Week 9

Advanced Front-end & Frameworks

Frameworks: Angular & React basics, difference between these frameworks.
Front-end: Breaking up templates, patterns in the front-end, two-way data binding, wire framing.
Final project preparations!

Week 10

Final Individual Project

This week we'll be focused on your final project, in which you'll use all your acquired knowledge and work with new web technologies of your choosing, such as Electron, Ionic, Vue.js, etc. You'll also deploy this project to the internet.
What a typical day looks like in Bogotá Bootcamp
9:00

MORNING SESSION

We start our mornings with a review session and coffee. Every Monday we will cover content from the previous week; Granger will recap the important stuff in order to really drill it in.

10:30

BASIC CONCEPTS

Depending on what week it is, Granger will cover the basic concepts throughout the early morning and then give you a problem that forces you use the new concepts. Most likely these problems involve computer science theory. In the morning, your mind will work quicker and absorb more. So, we use this time to get the harder problems out of the way.

12:30

ALMUERZO! LUNCH!

Take a break. You need it. Lunch is mandatory! Get some Colombian fuel, and go for a walk. We are right next to a basketball court and we have yoga matts available if you need to stretch out and move.Don't forget to chat up your classmates; everyone has an interesting story to tell.

14:00

PRACTICAL APPLICATION

After an entire morning of coding, your mind is going to function a bit slower. So, we dedicate our afternoons to work on some practical problems;the coding concepts introduced in the morning will be applied to a real world scenario. Sometimes you will work on your own, and other days we will set up in teams.Being able to work with others is an important skill to have as a software developer because many companies will give projects to groups not individuals.

16:00

PROJECT WORK & SUPPORT

During weeks 5, 8 and 10 much of your afternoon will be spent on project work. During these hours of the day you will focus on your individual or group project that you have planned We are with you throughout the entire process. After our course you'll have three projects to showcase in your portfolio!

17:00-17:30

QUESTIONS

Go home, class is over. Just kidding, Our instructors will stick around to answer any questions for 20 minutes. Remember that we always review the following day, so don't be shy ask away!
What our students say about us!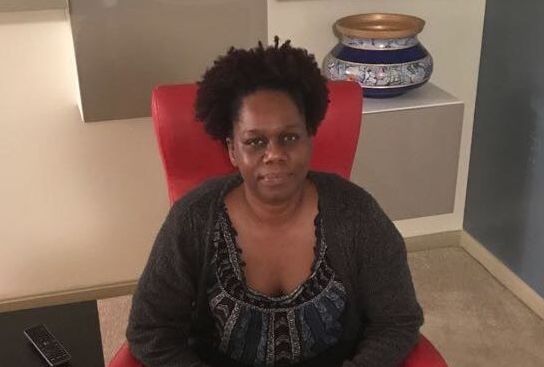 Life Changing
'I wanted to go somewhere else and focus on learning Ruby on Rails without breaking the bank, and that's exactly what I got. I liked the fact that, as a preparation for the job market, we had to work on practical problems from a programming standpoint. The teacher is dynamic and good communicator, and the program is well-organized.'
Florette Massillon - United States
Incredible Bootcamp
'I am an artist and always have been curious about coding but didn't know where to start, I decided to join Bogota Bootcamp and I found a welcoming place with amazing people. Now that the course is over I wish I could keep learning at this place because Granger is good at communicating things to me, and also he has so many things to teach because he is experienced. Both him and Nicolle make a great team, thanks to them Bogota Bootcamp is the best place. They also have a good taste in arts and music. '
Saori Kiiki - Colombia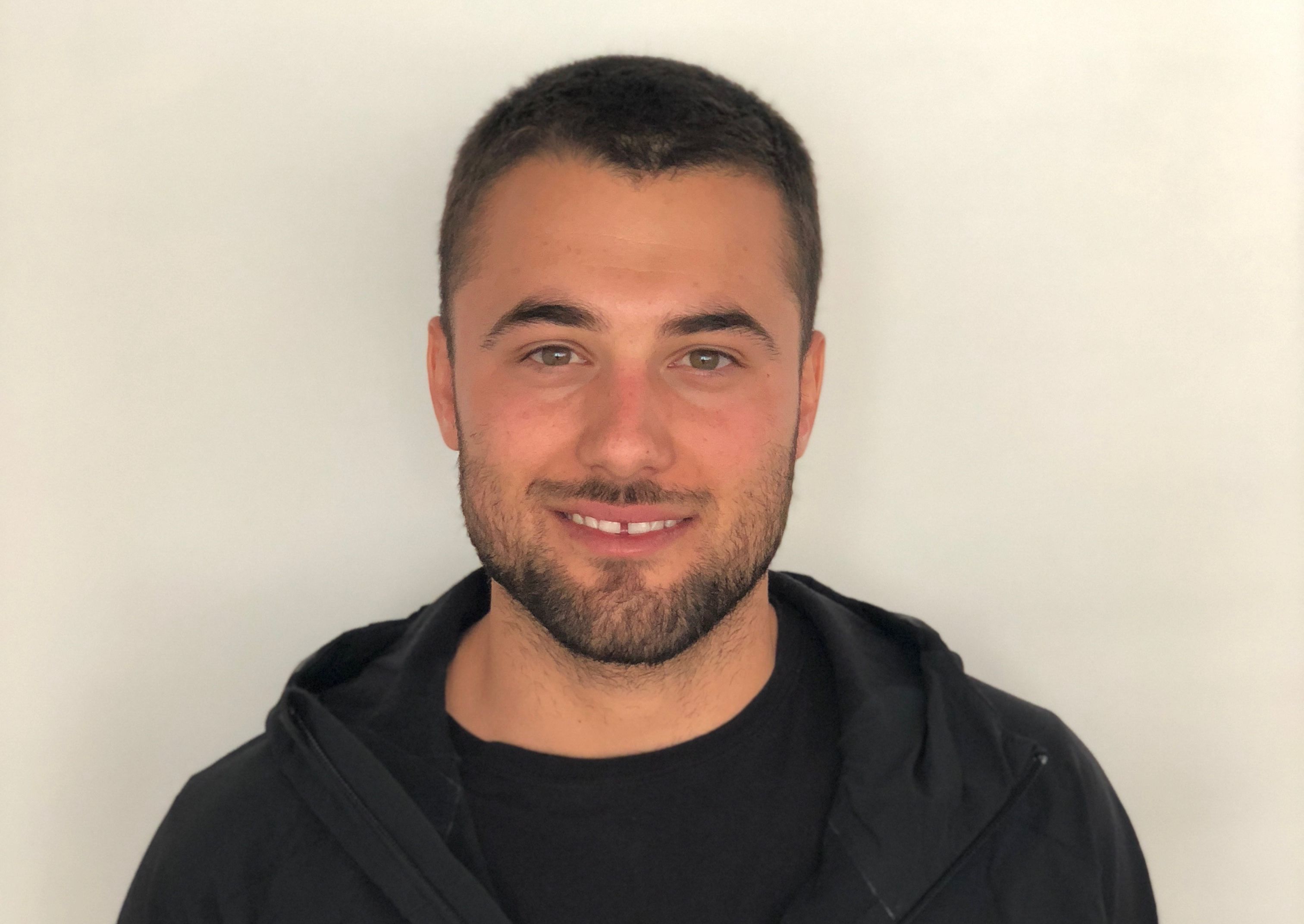 Unforgettable experience
'I have gotten so much out of this course! I started with very minimal coding experience and have been able to catch on quickly. Granger is a great communicator and his experience as a professional coder and a teacher are a great combination. I would highly recommend the course as it is unbeatable for the price and is run in an organised and professional manner.'
Matt Kirk - Australia
Highly Recommended
'Granger, the teacher, is not only knowledgeable about full stack development but also a great teacher who uses a very orgnanized curriculum and explains things very clearly. In addition, the small class size is very small. There is only six people in total for this bootcamp, which means that I can get personal attention from Granger. I found this very helpful especially when I was working on individual project and needed assitance.'
Starr Wang - China
best decision I've made
'Granger, our teacher, gives you the confidence to ask him anything during the course and the feeling of never being alone or behind the group because he is always aware of your progress . He has the ability to support you in the different technologies that you choose, this makes the experience of each one totally personalized and for me was amazing to be available to focus in whatever I would like to learn.'
Andres Valencia - Colombia
Designers are welcome
'I'm a designer and in France I always had work. Taking the leap and doing Bogota Bootcamp is certainly in my top 3 best decisions. Granger has years of experience in development, he worked for 2 different companies in NYC and it shows in code. Not only is he an experienced developer, but he is an experienced teacher. When I started this Bootcamp my level was an absolute zero in code. Five weeks post graduating from Bogota Bootcamp, I'm about to finish a website project for my first client!'
Nicolas Barbier - France
Amazing!
'Everything about the course was amazing. The people, the place and the contents. Completely recommend the course, very nice people, awesome teacher, and valuable stack, I didn't even mention value! If I could take the boot camp again I would just out of nostalgia and love for Colombia!'
Nelson Hernandez - Chile
The whole operation is a great community
'It is a smaller operation than some of the more established names out there, but I can only see that as a good thing. We had a small class size of about 6 or 7 and each one of us got a good amount of personal attention. Granger really has a knack for teaching and mixing that with his background as a full-stack developer in New York, we all learned a massive amount in a short period of time.'
Cooper Patton - Australia
❮
❯